International
Women's Day
History has proven that thanks to the female perspective fashion advances by leaps and bounds! Today I'm going to share with you the key points of some of the women who indelibly etched their name in the fashion book.
Elsa Schiaparelli
Or "Fashion Queen". From Rome, to New York and Paris. She studied philosophy, wrote poetry, got a divorce and built her own fashion empire. She started by creating a collection of sweaters with surreal patterns, continued with a collection of swimwear and ski clothes, and soon brought the zip culottes to the surface. For most, Schiaparelli was not just a designer but an artist. In fact, Janet Flanner wrote that "Schiaparelli's dress is like a contemporary canvas", something that might be based on the fact that she was friends with many artists such as Salvador Dali. Soon, the innovative Chiara launched a perfume collection that had great success, while we also owe the chic Tuxedo Dress to her innovative spirit!
Marlen Dietrich
She is the 9th biggest star of the classic Hollywood cinema. She had a lot of honours and awards, not only for her talent as an actress, but also for her humanitarian action during the World War II. Her style remains iconic and her words "I dress for the image. Not for myself, not for the audience, not for the fashion, not for men" show us why. She was one of the first women who dared to wear pants while she embraced and supported with the most impressive way the androgenous style. At the same time however, she enjoyed furs, satin dresses and jewellery. She adopted the pencil skirt and the bodycon dresses living her own mark.
Coco Chanel
It is impossible to dedicate just a few lines on a woman that became the equivalent of fashion. She was so ahead of her era that she defined the fashion of the 20th century and beyond. She was inspired by men's fashion while celebrating femininity and luxurious simplicity. The list with her innovations is long: draped turbans, shirts, pleated skirts, jersey and tweed suits, women's pullovers, strapless dresses, chain-belts, blazers, the all-time classic little black dress, quilted bags with chain handles, unisex style, women's pyjamas, gypsy look and more. Bright colours, thin lines and power combined with femininity are only some of her characteristics.
Aretha Franklin
She has been deservedly characterized as a diva. She was powerful, confident and enchanted everyone with her voice and appearance. She managed to raise almost 4 children on her own while at the top. Looks with wings, sequins and fringes should bear her signature. She loved fashion and faced with confidence even the bad comments about her stylistic choices.
Jackie Kennedy
Perhaps she was one of the most important fashion icons of the 20th century. From the first moment she was distinguished for her style. She supported in practice the theory of less is more by choosing sometimes pastel shades and other times intense colours combined harmoniously. She gave new life to Chanel's elegant suits, pearls, headpieces and managed to turn oversized glasses into her trademark. The simplicity of elegance was embodied in her face and is still a point of reference.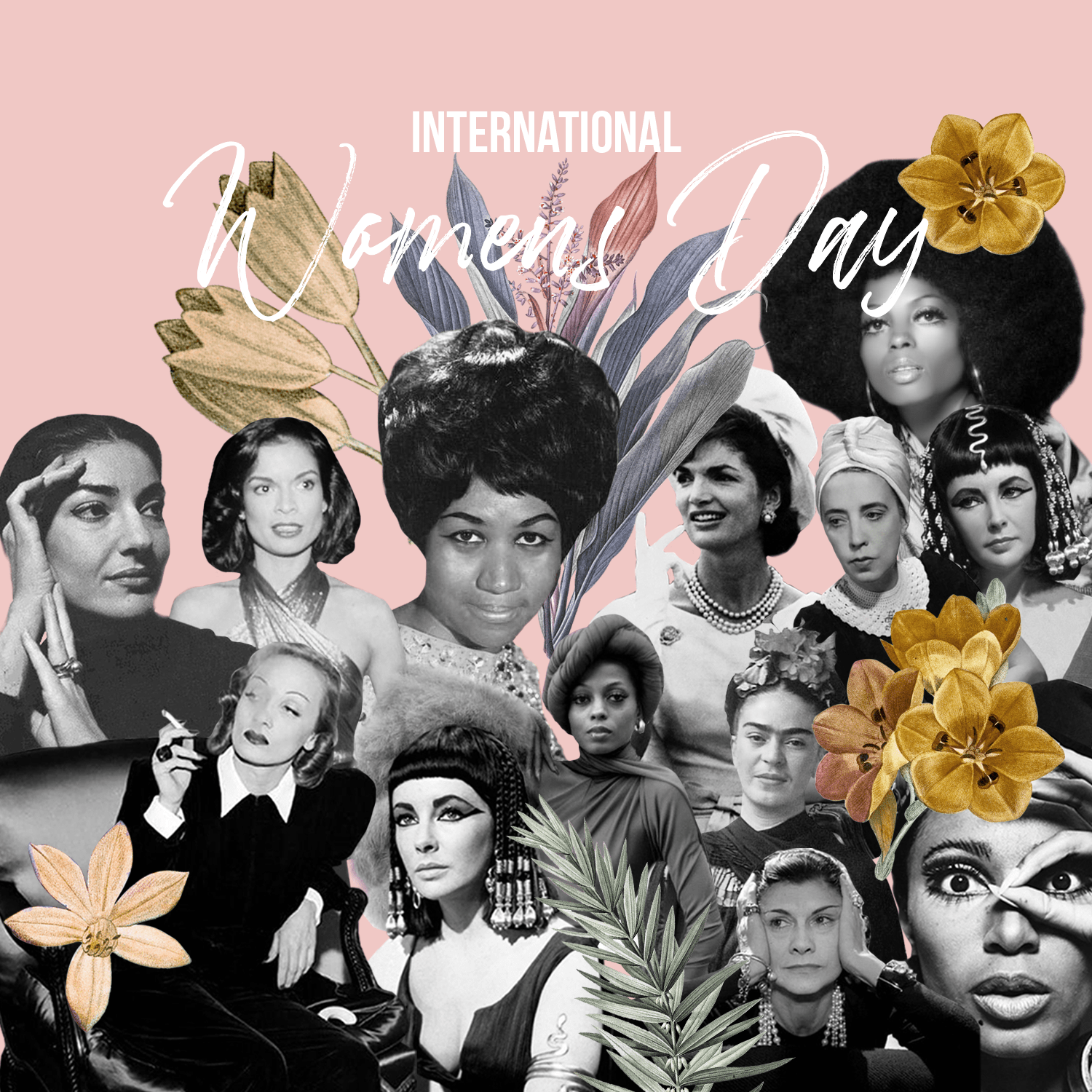 Maria Callas
In addition to the "Opera Bible" she will forever be a style icon. Her big expressive eyes, her physique and her self-confidence stay alive no matter how much time it passes. It may not be widely known, but Callas was struggling with her weight. She weighed 100 kilos, which, as she said, deprived her of roles and caused several bad reviews. So, within a year she decides to change her appearance by losing 36 kilos. From that moment on, she invests in her wardrobe. She accentuates her already big eyes with the appropriate makeup, wears statement pieces and is glorified in every appearance. Even in her everyday life she remained elegant by combining simple outfits with classy jewellery and accessories. Undoubtedly, the form of Maria Callas will never fade.
Diana Ross
A fashion icon with bright eyes, sweet smile, glittering looks and high heels. Diana Ross did not follow fashion, but created it. Proof? Many designers and shows were inspired by her appearances. She is the woman who managed to adopt in her most supreme expression every trend of the time, sometimes wearing fringes and sometimes wings, but always enchanting everyone!
Elizabeth Taylor
A cinematic legend, one of the most beautiful women and a fashion icon. She made her own way through the history of fashion and was an advocate of "More is more". Luxury jewellery, elegant accessories and gorgeous clothes dressed her exuberant personality and highlighted her unique eyes. She remained stylish in every appearance: in her weddings, in movies, in travels, in walks… She was a woman who did not let fashion and trends define her but used them as weapons to impress even more.
Donyale Luna
The woman who paved the way for the fashion industry to embrace diversity. She was the first African-American supermodel who enchanted the audience on every runway. In fact, she was the first black model to be photographed for the cover of Vogue and Harper's Bazaar in the 1960s. But the beginning of the pinnacle of her career wasn't easy. Many times, she was a victim to racist comments and attitudes, while it is characteristic that designers like Mainbocher and Norman Norell refused to dress Luna with their creations. Her creativity stood out in the catwalks, developing a more theatrical style, walking like a lion, dancing, stopping abruptly and staring at journalists, lying or crawling on catwalks.
Bianca Jagger
She is distinguished not only for her elegant style, but mainly for her humanitarian action. She has often been honoured for her activism and her struggle for minority rights. Thanks to her exotic beauty, she conquers the fashion world and appears in several films and series. Her natural sense of style helped her to combine classic with modern pieces, sometimes to follow androgenous and others romantic style, and always to remain elegant. Undoubtedly, she is a source of inspiration for women and men.
Be inspired and…
Don't dress…Express the mess!
Have a bite