5 Greek
fashion brands
you need to know
The need to support small Greek fashion brands is now greater than ever. In recent years, many companies have been created with clothes that are designed and manufactured in Greece and and lack nothing compared to foreign brands.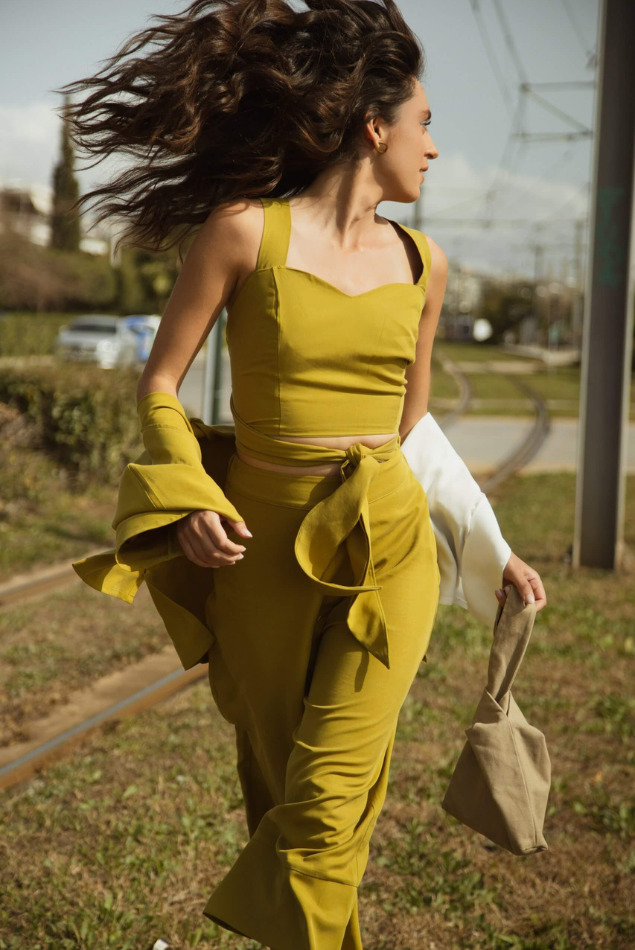 Musa
In 2020, Nasia Filippidi founded Musa Collection, a Greek, ethical and sustainable clothing company based in Athens. This brand focuses on making an impact in the fashion industry by doing things differently. The collections are designed by hand, and when it comes to the production of the clothes, they work with small family businesses. The motto of the brand is #wearyourstatement, that is to dare to express ourselves through our clothes and to wear our "self".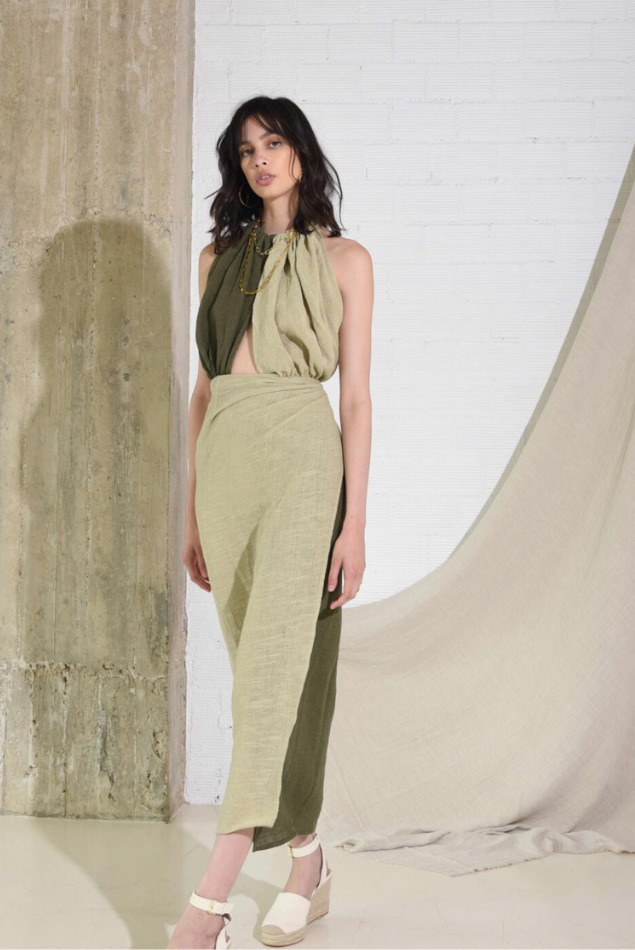 Esai
In 2019, Adamantia Katsambi created ESAI. The brand takes its name from the ancient expression "eis aei", which means "forever".It's a brand for the true minimalists. It represents elegance and simplicity with well-made, modern yet timeless clothes. The main feature of the brand is that its clothes can be worn from morning to night, and suit all occasions.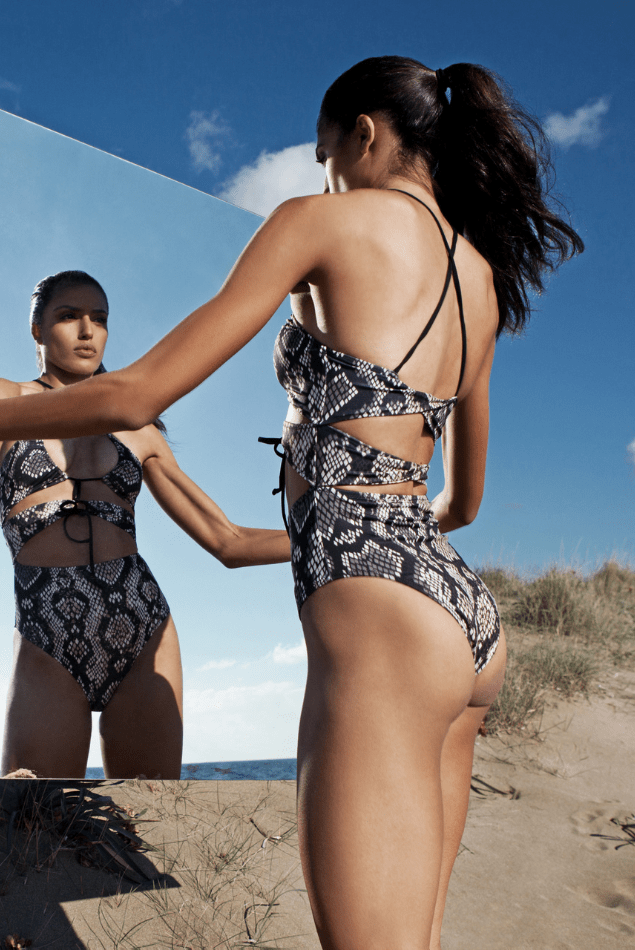 AV seawear by Amalia Vrana
Amalia Vrana, architect, created her own swimwear brand, inspired by modern Greece, summer and the Mediterranean culture. She designs unique pieces that combine elegance with comfort and can be worn every day, all day. AV seawear combines high quality and careful design with ecological approaches, innovative materials and limited productions. Most notably, the swimwear uses ECONYL®, a 100% regenerated nylon made from abandoned fishing nets and waste nylon from landfills and oceans around the world.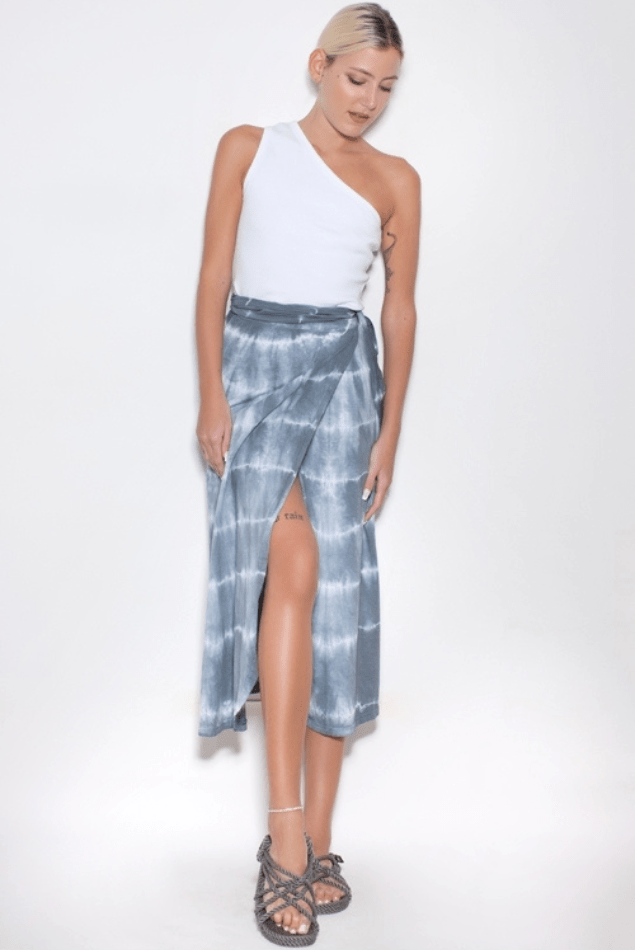 Retrojunkee
In 2017, Anastasia Banaka created Retrojunkee, an ecological "slow fashion" brand for people who love nature and protect the environment. Retrojunkee's collections are handcrafted in Greece in small workshops by local employees and hand-dyed with natural, eco-friendly dyes. The materials used are strictly natural, cotton and viscose that offer comfort and style. Dresses, jumpsuits, kimonos, kaftans, pants, sashes, etc. All scraps were recycled to contribute to the company's zero waste & environmental footprint approach.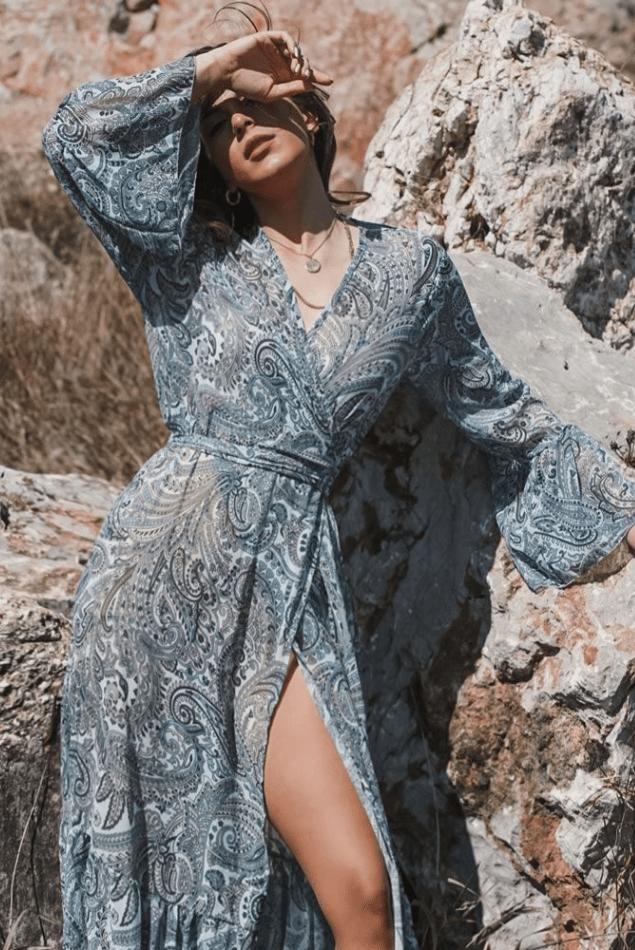 Ciel concept
In 2019, the ciel concept was born. Ciel is the color of sky and sea, spirit, trust and honesty. A pastel and classy color that creates a sense of calm and relaxation. With a focus on femininity, versatile clothes and cruisy designs are also what characterize the brand. Clothes that are worn from morning to night and alternate according to the circumstances. The inspiration for each collection comes mainly from travel and nature, which is clearly visible in his creations.
Have a bite