10 TRENDS FOR AUTUMN/WINTER 2021-22
Fashion takes its exams every six months. And so do we, fashion designers, stars, influencers of everyday life. Models go on the catwalk, change style, make-up and hairstyle in minutes, clothing makers are deified, buyers spread the message from one end of the world to the other and just like in all games, some cross the finish line and others don't.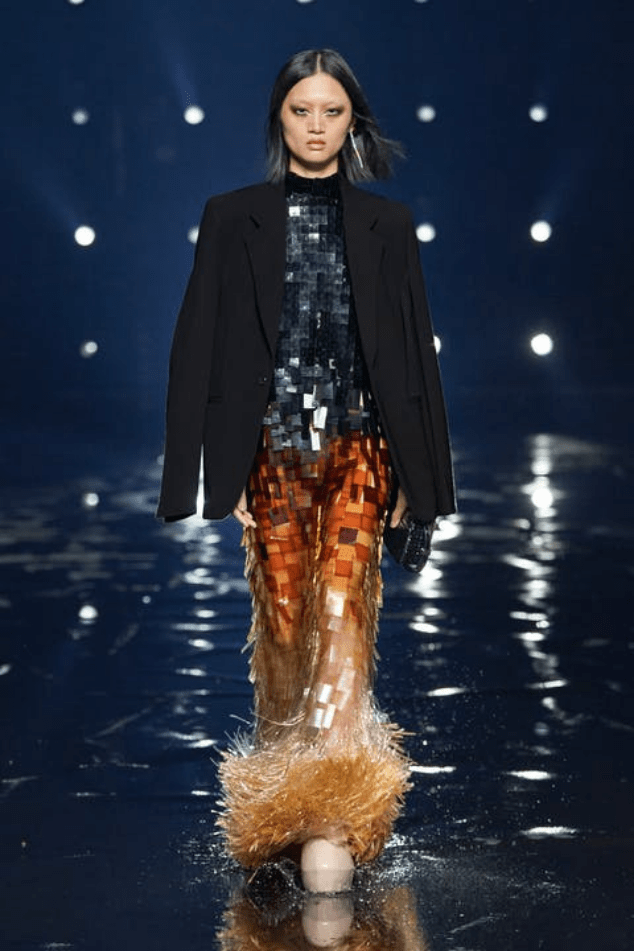 Success is not judged by sales, nor by direct and indirect ads and likes. Fashion is not cinema. It doesn't cash in at the box-office. It's not even a firework.
It is judged, tested, deified on the red carpet and of course on the street, although the later could hardly give us an official record, at least globally. The highlights of the season that have just begun. The matching mask is optional.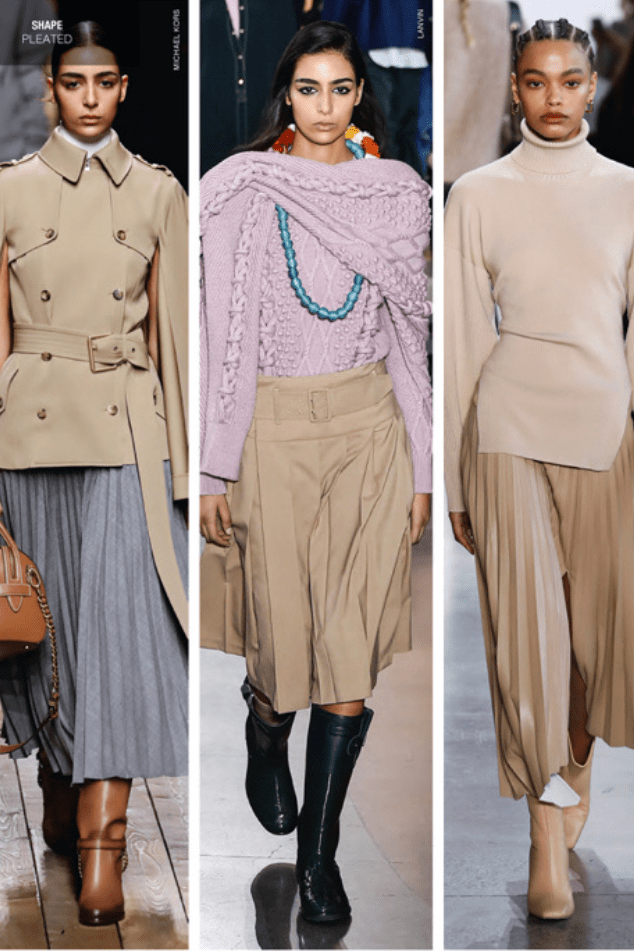 4. SATURDAY NIGHT FEVER
If we can't get Dorothy's red shoes from The Wizard of Oz, we can at least invest in radiant accessories, in the dazzling December reflections, in anything that shines like silver and true gold. "Think of Joan Collins in the Dynasty," they whispered behind the scenes. Just a tip: do not be tempted to put glitter spray on your face or body, because you run the risk of being considered an Abba member. Alberta Ferretti, Valentino, Givenchy…
1. SKI STORIES
Instead of complaining about the bad weather and the barometric low that is coming, we will prefer to be properly supplied. After all, the designers did it to protect us before it crossed our minds. We would never have imagined that a blizzard would become a point of reference in the once revealing shows. White truce is proclaimed by fashion historians with a reference point of "snowy" entries in the 40's. Louis Vuitton, Chanel, Miu Miu…
2. MY FUR LADY
Now that fake fur looks like real, there is no excuse. As Gisele Bundchen has said, "everyone is responsible for their own choices". The protagonists of nightlife, seem to know very well what they are doing, especially when they have most, if not all, fashion designers on their side. Fur is now guilt-free and is adopted in the daily life of the stars, always with a smile. Givenchy, Balenciaga, Prada…
3. PLEATS PLEASE
Pleated reflections, clothes reminiscent of a school parade, folds made in the present with references to the past, like an open fan for multiple readings. The only thing we need to pay attention to are the accessories and the rest of the styling to emphasize fabrics that move and fold. With grace. Dior, 3.1 Phillip Lim…
4. SATURDAY NIGHT FEVER
If we can't get Dorothy's red shoes from The Wizard of Oz, we can at least invest in radiant accessories, in the dazzling December reflections, in anything that shines like silver and true gold. "Think of Joan Collins in the Dynasty," they whispered behind the scenes. Just a tip: do not be tempted to put glitter spray on your face or body, because you run the risk of being considered an Abba member. Alberta Ferretti, Valentino, Givenchy…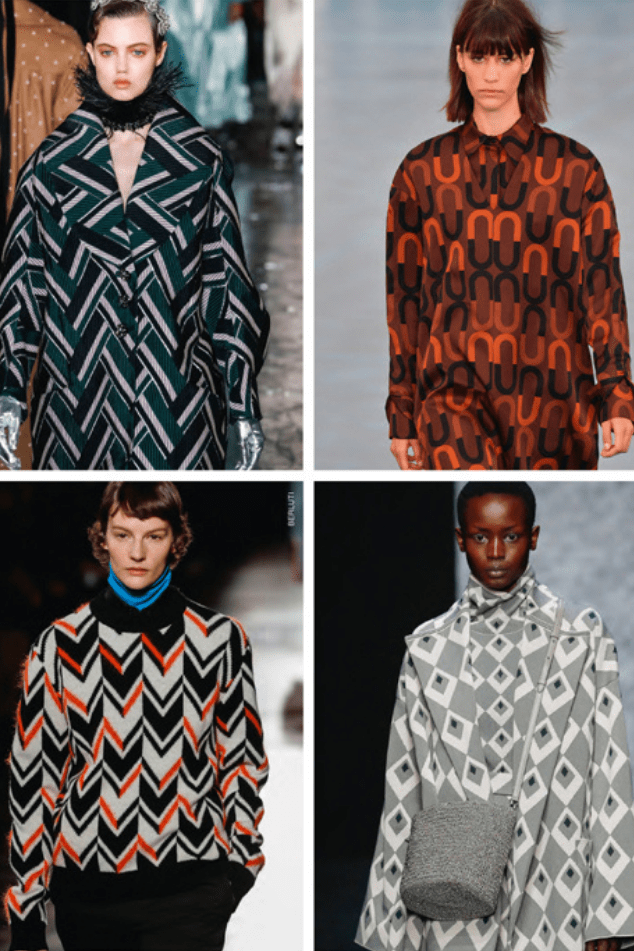 5. SIXTIES REASONS WHY
Fashion through the kaleidoscope of memories looks like an explosion of centuries, in a celebration with polka dots and stripes, huge flowers and plaid. For the winter of 2022. Nice to see them. The biggest difficulty is when we have to combine them. Mixing prints requires knowledge, patience, and aesthetics. It is no coincidence that the designers made prints, combining contrasting patterns, which were connected at least by a common color palette. Even the polka dots and the psychedelic patterns of the 60's, are perfectly combined with neutral shades in gray, white or black, all the necessary pieces that are already hidden in our wardrobe. Versace, Courreges…
6. TANGLED
No matter how much technology advances, we will still continue to look back in time. Judging by the handmade proposals by the designers, the crochet, the art of macrame, the scout knots, anything knitted, anything handmade and raw suits us very well. Mainly in accessories. But also, in fashion. Miu Miu, Fendi, Chloe…
7. BACK TO THE FUTURE
What does fashion do when it is not nostalgic for its past? Dreaming of the future. Paco Rabanne and Andre Courreges may not have really left the runway, nor Jane Fonda as Barbarella, but that does not mean that models, hairdressers, model makers for now and for the future have started to hide or limit their concerns. For the aftermath. So back to the future, at full speed. Balenciaga, Balmain, Louis Vuitton…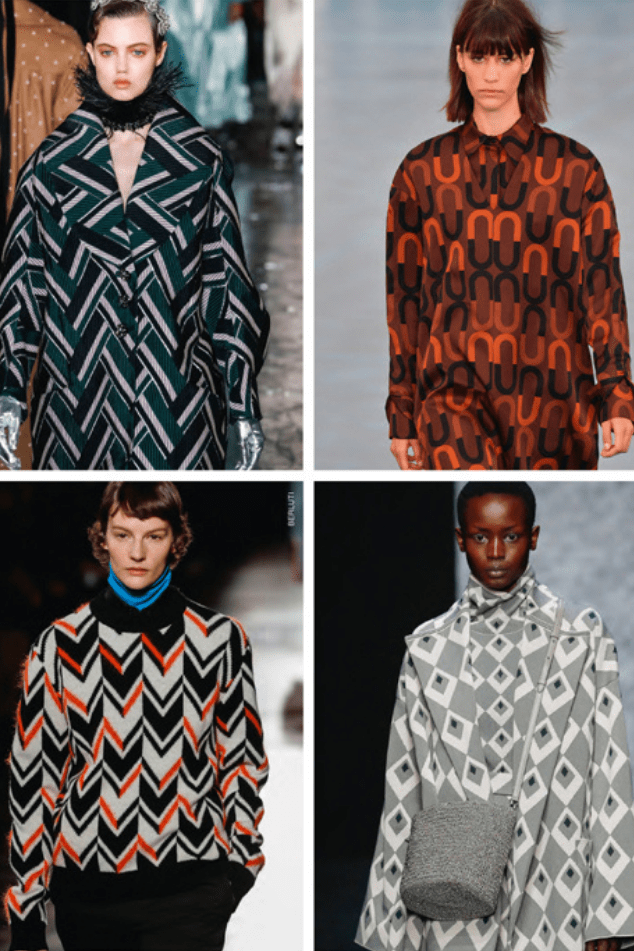 8. SILVER SCREEN
Imagine all the silver reflections we need as women to stand out, with sexy silhouettes, simple lines but materials that we do not expect to find on the traditional counter of a fabric store. The revival of Paco Rabanne fashion comes at a time when we miss, as always the past, but we want to be one step ahead, and "wear" the future, to feel that something is moving, something is happening, something is renewed. Isabel Marant, Paco Rabanne, Moschino…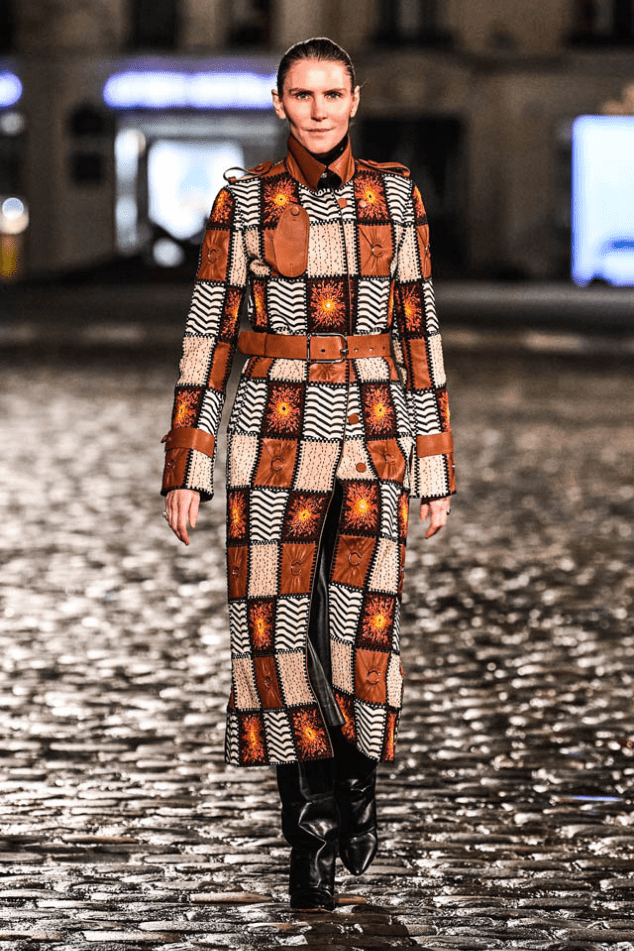 9. NEW SKIN
For the first time, designers are treating leather like any other fabric. Clever leather & new leather. Leather is not a new passion. Nor is the therapy on a leather couch. It is the new leather that wrinkles and creases in dresses and rebellious suits. Leather in total look not only in clothing but also in our lives. The answer to fur. Erotic, but in a certain color palette, delicate, aggressive. From caramelized beige to dark brown, almost black. No one prevents you from playing with leather and chiffon, lace, cashmere, fake fur, buying crocodile print leather. The thinner, softer and more discreet the skin, the higher the IQ of the garment. Hermes, Schiaparelli, Simone Rocha…
10. THE PATCHWORK PROJECT
Even if it does not suit us as much, the 70s haunt us with symbols of love and peace, adapted to today. On the catwalk we even saw bodysuits to remind us of Abba. The same mood spreads in the area of the house with throws and floral patterns, as well as in the makeup with earth tones and sunburned skin. The patchouli is breathtaking, to recall Ali McGraw and Jane Birkin, Talitha Getty and Bianca Jagger, the patchwork proposals of Gloria Vanderbilt from the eighties. Etro, Chloe, Dolce & Gabbana…